Class Act Travel only works with the finest and most reputable cruise specialists to ensure that your cruise is of the highest quality.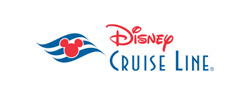 Every Disney cruise vacation is crafted to create a custom blend of unparalleled experience for families to share and memorable moments for individuals of every age to enjoy at their own pace. While the whole family thrills to breathtaking Disney productions, movies on deck, first-run films (including some in digital 3D), delightfully different Disney dining experiences, music, parties and more in a club dedicated to families and the Family Beach on Disney's private island – it's always easy to find your own favorite things, too.
For more than 135 years, Holland America Line has been a recognized leader in cruising, taking our guests to exotic destinations around the world.
NCL started it all with Freestyle Cruising® – where people can enjoy a cruise without being handed a schedule. A vacation where you are free to do whatever. Welcome to Norwegian Epic: NCL's incredible ship reinvents cruising yet again. You'll want to be one of the first to experience this ship's day and night entertainment where you can wander from one exciting venue to another. Aboard Epic, there are as many ways to have fun as there are to have dinner. And she's got the most innovative and wide-ranging accommodations at sea. Take an epic plunge with Norwegian Epic.
There's never been a better time to set sail on a carefree vacation with Princess Cruises. Enjoy signature features like our adults-only sanctuary and our outdoor big-screen sensation movies under the stars. Dine on fresh, delicious cuisine and enjoy a wide range of onboard activities and entertainment. The Princess crew is ready to serve and anticipate your every need so you can get on with your vacation and escape completely.